Application Development & Application Maintenance
Our consultants carry analysis, architecting and implementation of various decision engines and rule-based engines. With years of experience on developing comprehensive algorithms to capture business rules and design them into technology solutions, tailor made to fit client requirements, you can be rest assured that the trust you have placed with us for completion and delivery of your mission critical applications requirements is not misplaced.
When it comes to your mission critical projects, we at IDeallss follow a two pronged approach. Our team consists a mix of technical experts with in-depth knowledge of the latest technologies and Industry Specific Functional Manager with a minimum of 5 years of experience in there respective fields. We have experienced shorter project times and increased customer satisfaction following this methodology.
Application Implementation & Application Support
Mega projects should not be as Mega and Scary as they sound. After years of experience accumulated with a team of functional and technical veterans who have an average of 4 mega project under their belt, you can be rest assured that the design and implementation of your core systems and the data which drives those applications, are in safe hands.
To date we have planned, developed and successfully delivered systems for some of the most demanding clients using the following packages.
Enterprise Resource Planning Implementation (ERP)
- SAP R/3
- Peoplesoft Oracle
- Oracle e- Business Suite
- JD Edwards EnterpriseOne

Customer Relationship Management (CRM)
- Siebel
Enterprise Application Integration (EAI)
- SAP XI
- iWay
Supply Chain Management
- SAP Advanced Planner
- OMP Supply Chain Suite
- SeeChain Product Suite
Business Process Outsourcing
We know how important your time is. We know what "spending time on core activities" means. It is what we specialize in on a day to day basis, to be able to help customers fulfill there resource requirements to better concentrate on their core activities.

Sometimes, we understand that to concentrate on these core issues, it is better to let administration and secondary activities in the value chain be sourced out to a specialist in the field.

IDeallss undertakes this responsibility with great pride to better help you concentrate on the expansion and growth of your company. With projects undertaken from payroll, call centre, IT support & helpdesk and after 13 projects and 135 personnel, we know what it takes to make this a success.
Infrastructure Maintenance & Support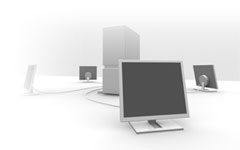 Keeping a smooth operation smooth requires Time, Money & Skill. We at IDeallss have and will continue to deliver the biggest bang for your buck in terms of support & maintenance. With experience garnered over the years in the areas of Cisco & Nortel network routers & switches, Lotus notes, Microsoft exchange servers, Windows, Unix & Solaris platforms, Veritas backup systems, Blackberry and Nokia intellisync mobile mail solutions, we believe that we could keep the precious resource of your managers' time focused on core activities while we take care of the rest.
Product Testing
Human Resource Capital Management & Executive Search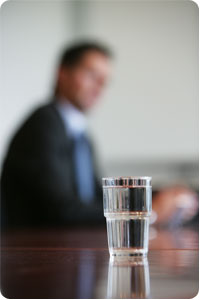 Executive Search
With the modern world becoming a much smaller place than it used to be, the difference between winners and losers are becoming quite apparent. No successful company in the world takes there most valuable resource which is Human Capital for granted. That is what drives the best businesses around the world.
But as is the case with the cream of the crop, the best of the best are more often than not, gainfully employed in the most challenging environments that are out there.
At IDeallss, we do not simply offer recruitment services and search databases for prospective candidates. Chances are, if you want the number one person, that person should NOT be looking for a job at present. When we source for prospective candidates, it is these industry leaders that we are trying to tap. With 15 years of network building over 5 continents, we know what it means to be Networked.
This is the network which we put to work for you, and, this Is The Network Which You Want Working For You.
Over the years we have sourced and placed candidates in the following roles, across the globe.
CEO
President / Vice President
Directors - Sales & Marketing / HR & Sourcing / Finance
Senior Managers & Managers
Senior Executives & Executives
As is common in nature, "good things come in small quantities". Being a company specializing in professional services and human resource management, we at IDeallss have over the years perfected the Art of selecting the apples from the oranges.
Why do we call it an art?
Selecting 150 candidates for a leading company in the aviation sector from a pool of over 3,000 resumes and over 1,000 walk in interviews Is An ART.
It requires patience to complete the search and last the days of disappointment where results are not up to the mark, it requires integrity & dedication to not loose sight of the final objective, and it also requires highly educated examiners & interviewers in the fields of personality tests and selection methods.
We at IDeallss encompass the latest technology and body of knowledge in our work. All resourcing managers have a thorough understanding of the globally effective, tried & tested selection tests which have been listed as follows.
16 Personality factors
Myers Briggs
Belbin team analysis
Executive profile survey
So when it comes to selection of the best staffing solutions, why would you want to trust any one else?

Times are changing and the current markets are extremely dynamic. We at IDeallss understand how this transcends to your human resource requirements which also in turn are very dynamic. We understand how you would be in a situation when,
The project requires specific technical expertise beyond your core competence
Resources have been stretched and not available for new projects
Workload is seasonal and has definitive peak and off peak periods
With contract staffing solutions provided in the fields of Accounting & Finance, IT Management, IT Implementation, Logistics & Shipping, we know we can meet your urgent requirements on time, every time!
So, Why Choose IDeallss?
Flexibility for you to focus on core activities
Reduce valuable resources of time and cost in sourcing on your own, due to our extensive readily available database.
Statutory obligations are met by us
Cost savings as payment is made exclusively for services rendered over a stipulated period.